Miyajimaguchi (w/ Marcello Tavone)
We visited Miyajimaguchi on a glorious morning in May. The train had been empty enough to catch the last two (reversible) seats, elderly ladies greeted us out of their stores along the main street, we spotted an already sun-faded poster of the "International Urban Planning Competition for Miyajimaguchi Area" on the windows of a restaurant, observed the busy gardeners meticulously trimming the trees on the roundabout in front of the ferry terminal, a hipsterish shop sold us a coffee for the crossover to Miyajima, came back a few hours later to the mainland with a dozens of selfies taken with the charming deers of the island, and finally started our exploration of the parking and residentially defined hinterland of the main street.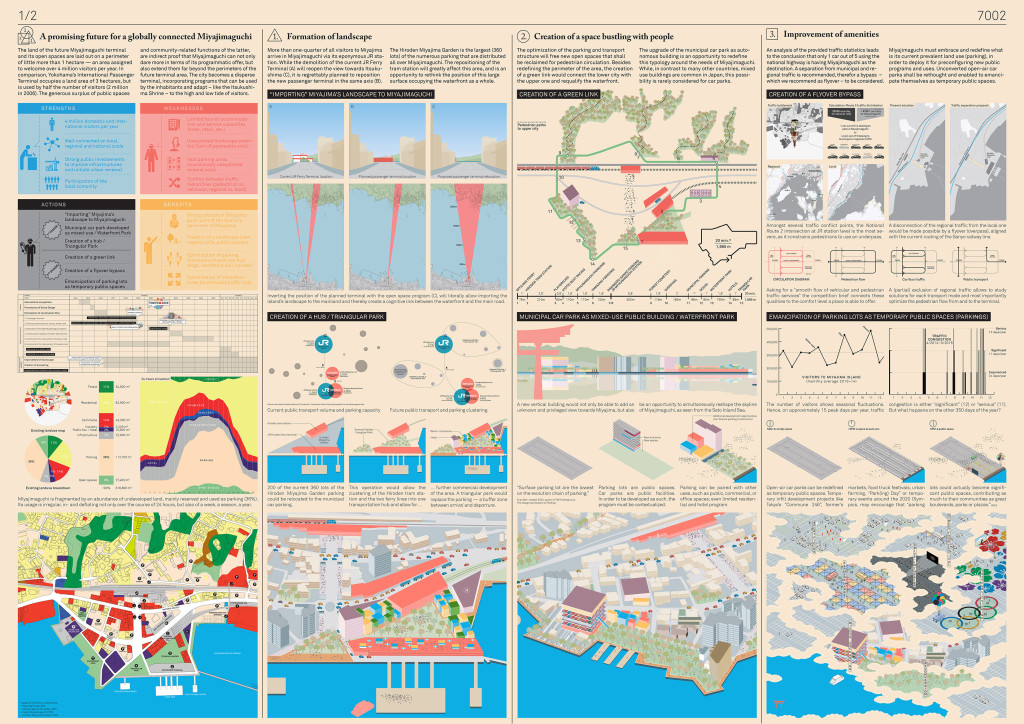 On such days Miyajimaguchi appears sleepy, a bit dreamy, but far from being on the verge of an infrastructural collapse when 25.000 visitors per day may try to visit Itsukushima. On the approximately 15 peak days per year – on which traffic congestion is either significant or serious – the over-filled parking must indirectly work like a joint sealant, connecting the archipelago of residential and commercial islands with each other.
But what happens on the other 350 other days per year? Let's imagine, kind of allegorically, Miyajimaguchi awakening on a foggy morning in late November. Miyajima is gone. Like on the photographs of Hiroshi Sugimoto, there's only the calm seascape and its misty air lying in front of the shore.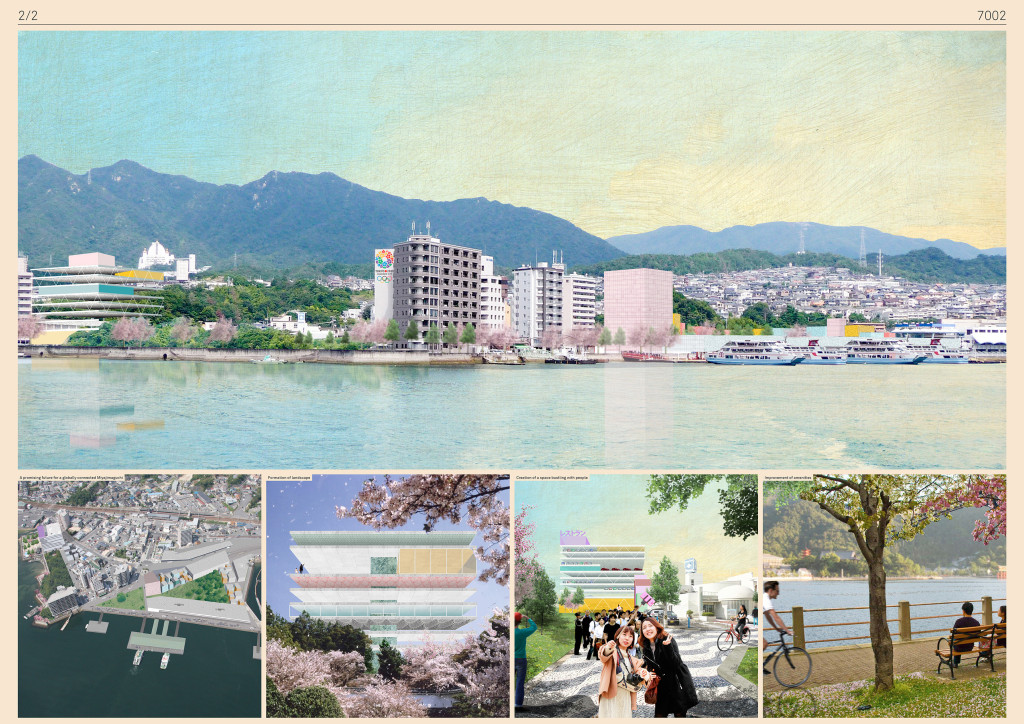 Download : Thesis (Pdf, 2.3 Mb)
Tags:projects