Bourse de Commerce — Pinault Collection
The conversion of the Bourse de Commerce concludes the Pinault Collection's quest for an exhibition venue in Paris, as well as a long journey for its architect, Tadao Ando. 15 years after the two parties had to set aside their project for a museum on the Île Seguin, and 55 years since Ando's Grand Tour first led him to Europe, the much-anticipated opening of the Pinault Collection in Paris marks the return of an underexposed Parisian architectural monument into the public gaze.
Ando's audacious yet highly intelligible intervention embraces and reconciles the past occupancies of a building whose strata bear the layers of history and its various modes of use. Both a pragmatic and poetic gesture, the concrete cylinder nestled under the dome contributes to meeting the challenges of a museum of contemporary art. It reveals the radical potential of a building whose past and present architectural metamorphoses have resulted in a theatre of progress and experimentation.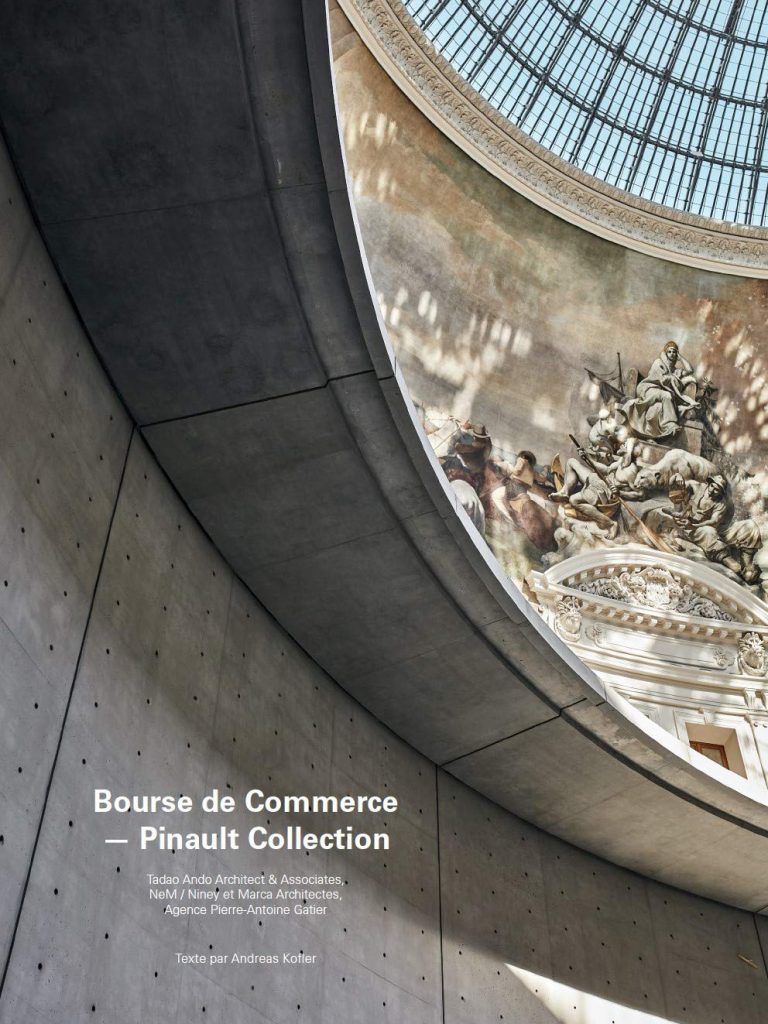 Like other Japanese architects active in Paris, Ando's work on the Bourse de Commerce is a collaborative effort with his French counterparts. This book chronicles the committed work of the architects, engineers and designers behind the project, revealed through numerous interviews, notably with Lucie Niney and Thibault Marca (NeM Architectes), Pierre-Antoine Gatier, Ronan & Erwan Bouroullec, and Ando himself.
Tags:publications